Board Members

Tim Mayer
—
President, Treasurer
Tim Mayer is CEO of a business services company in San Francisco. He began his voter advocacy work in 2006. He has met with numerous county registrars; various voter advocacy groups, and attended many government and private research and information meetings. He has observed and participated in precinct and county election day activities.

Mr. Mayer has observed several demonstrations of prototypical election systems developed by both for-profit and non-profit organizations. In 2008 he participated in the Open Voting Consortium demonstration of open source/paper ballot printing voting systems developed by, amongst others, SFVTF member, Ka-Ping Yee.

Mr. Mayer advocates for a voting system that has the highest degree of probability of representing the voter's intent. Most recently Mr. Mayer was appointed to the San Francisco Voting Task Force, where he and his colleagues collaborated for two years developing recommendations for improving the City's existing voting system, as well as strategic advice to guide San Francisco toward a modernized system in the future. The study considered topics from security to auditing, and also examines opportunities for collaboration and information-sharing with other jurisdictions. The study is available at www.sfgov.org/vstf


Carolyn Fowler
—
Communications
Ms. Fowler is currently Managing Partner for Daltek Global Solutions, LLC and has provided consulting, training, meeting facilitation, focus groups, speaking and organizational development services to nonprofits, corporations and public sector entities. Carolyn credits her accomplishments to the exceptional learning received as a retired AT&T Executive. She served five years as the Chief Operating Officer for The Smiley Group, Inc., a communications corporation established in support of human rights and related empowerment issues. Her most recent project was a documentary focused on the urgency of now in educating young black males and she currently consults on special projects.

Active in the community, Ms. Fowler is Boot Camp Chair for the California Democratic Party's Women's Caucus encouraging more women to seek appointments and run for elected office. She also serves on the Crenshaw Subway Coalition, LA County Voting Systems Assessment Project Advisory Committee (VSAP) and the Community Voter Outreach Committee (CVOC).
Gregory Diaz
—
Co-Chair Legislation
Gregory J. Diaz graduated from Swarthmore College with a Bachelors Degree in History and Minor in Education, obtaining a Pennsylvania State Teachers' Certificate. Mr. Diaz taught middle school social studies before attending Rutgers University School of Law.

Mr. Diaz became a Nevada County property owner in 1996 and has been a full-time resident of Nevada County since 2003.

For eight years, Mr. Diaz served as the County Clerk-Recorder for the City and County of San Francisco managing the office and defining departmental policies, procedures, budget, operations and legislation on both the local and state level. Mr. Diaz also served as the Assistant County Clerk-Recorder in San Francisco for four years and he worked in the City Attorney's office for six years drafting legislation and litigation documents.

Mr. Diaz says, "Outside of Police and Fire, the most important service government can provide to its citizens is its role as the Custodian of Vital and Official Records and ensuring the integrity of Elections."


Brent Turner
—
Secretary
Mr. Turner is a graduate of Lincoln Law School in San Francisco and has a degree granted by University of San Diego in international legal studies from Oxford, England. Mr. Turner is a community activist whose efforts have included volunteer work for the homeless, children's health and education, civil rights and environmental issues.

Mr. Turner was instrumental in the creation of the San Francisco County Voting Systems Task Force and has been a director of communications for Open Voting Consortium. Brent has been recognized as a ground breaking activist for sustainability, and dedicates himself to local, state and federal issues.



Brian J. Fox
—
Technology
Brian J Fox is an American computer programmer, entrepreneur, consultant, author, and free software advocate. He was the original author of the GNU Bash shell, which he announced as a beta in June 1989. He continued as the primary maintainer for bash until at least early 1993.

In 1985 Fox worked with Richard Stallman at Stallman's newly created Free Software Foundation. At the FSF, Fox authored GNU Bash, GNU Makeinfo, GNU Info, GNU Finger, and the readline and history libraries. He was also the maintainer of Emacs for a time, and made many contributions to the software that was created for the GNU Project between 1986 and 1994.

Advisory Board
Kath Delaney
—
Community Outreach
Kath Delaney has been a social change organizer for more than 30 years. She is a senior consultant and strategist with expertise in leadership development, multi-channel fundraising, and digital marketing. Kath founded Madera Group, a San Francisco Bay Area agency dedicated to advising progressive philanthropists, non-profits executives, social impact leaders, and political candidates in growing their base of support, building operational capacity and moving their mission and vision forward. Kath has moved millions to act around the world for hundreds of social causes, the environment, and women and children's rights. She has raised millions of dollars for her clients and causes closest to her heart. She lives in Kensington, CA with her husband, daughter, and animals.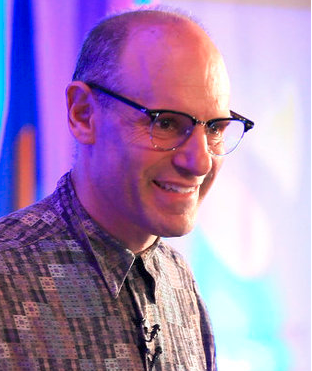 Dr. Ted Selker
Ted Selker built and ran the Research on Accessible Voting group t at Berkeley and CMU for several years (https://researchinaccessiblevoting.bitbucket.io/), and was a founding member and director of of the Caltech/MIT Voting Technology Project (http://www.vite.caltech.edu/). The Accessible Voting Group is a project funded by the Federal Election Assistance Commission to create technology for voting access for all. The work includes prototypes and academic evaluation of audio and visual tools for ballot marking and polling place setup.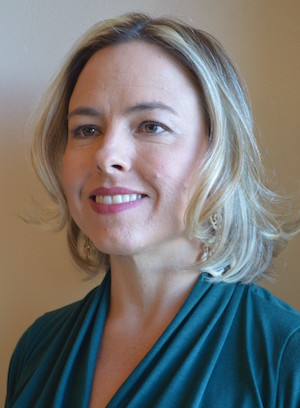 Kari Fresquez
Kari Fresquez has been with the New Mexico Secretary of State's Office since July 2011 and is currently the Acting State Elections Director and the Chief Information Officer. During her tenure with the office, she has led significant system modernization efforts with a focus on bringing more services and information online. Her experience in supporting business needs with her technology-focused education and experience lends well toward efforts in modernizing and automating the computer systems and processes supporting statewide elections in New Mexico. Kari successfully led the SOS Integrated Reporting and Integrity System (IRIS) project which allowed centralized, statewide candidate filing, result reporting, and result canvassing efforts for the 2014 primary and general elections. Kari has a Master of Science Degree in Computer Information Systems.
Dr. Juan Gilbert
Distinguished Associate Professor, Auburn University- Clemson University- University of Florida. Gilbert was awarded the first Presidential Endowed Chair at Clemson University on November 9, 2012. In 2014, Dr. Gilbert left Clemson University and joined the Computer and Information Science and Engineering Dept at the University of Florida where he serves as the Andrew Banks Family Preeminence Endowed Chair and the Associate Chair of Research.

Dr. Gilbert's research expertise covers Usability, Interface Design, Advanced Learning Technologies, and Data Mining. He has published more than 50 articles, given more than 100 talks and obtained more than $2 million dollars in research funding in his seven years at Auburn. Dr. Gilbert was named one of the nation's top African-American Scholars by Diverse Issues in Higher Education. In that same year, Dr. Gilbert received the American Society for Engineering Education Minorities in Engineering Award. Recently, Dr. Gilbert was named a national role model by Minority Access Inc. At Auburn University, Dr. Gilbert has been honored with the Auburn University Alumni Engineering Council Junior Faculty Research Award, the Auburn University ACM Outstanding Faculty Member, Auburn University Alumni Outstanding Minority Achievement Award and the Auburn University Outstanding Minority Service Award.

In 2006, Dr. Gilbert was honored with a mural painting in New York City by City Year New York, a non-profit organization that unites a diverse group of 17 to 24 year-old young people for a year of full-time, rigorous community service, leadership development, and civic engagement. Dr. Gilbert has also been named the Pioneer of the Year by the National Society of Black Engineers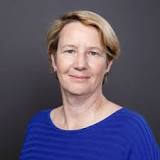 Dr. Jean Camp
Jean Camp is a Professor at the School of Informatics and Computing at Indiana University. She joined Indiana after eight years at Harvard's Kennedy School where her courses were also listed in Harvard Law, Harvard Business, and the Engineering Systems Division of MIT. She spent the year after earning her doctorate from Carnegie Mellon as a Senior Member of the Technical Staff at Sandia National Laboratories. She began her career as an engineer at Catawba Nuclear Station and with a MSEE at University of North Carolina at Charlotte. Her research focuses on the intersection of human and technical trust, levering economic models and human-centered design to create safe, secure systems. She is the author of two monographs. In addition, she has authored more than one hundred fifty publications.

Dr. Elizabeth Clarkson
Dr. Clarkson is an ASQ-Certified Quality Engineer, with a PhD in Statistics. She has worked as a professional statistician since 1983, helping manufacturing and service industries through the use of quality improvement techniques, surveys, and statistical analysis of data. Elizabeth also consults in service and manufacturing industries – primarily in aerospace

Elizabeth specializes in computing material properties, engineering design basis values, quality improvement, statistical graphics, and basic statistical analysis for research purposes.She is Chief Statistician at the National Institute for Aviation Research (NIAR); Senior Research Engineer and Chief Statistician for the National Center for Advanced Materials Performance (NCAMP); and Co-Chair of the Statistics Working Group and founding board member of the Composite Materials Handbook (CMH-17).

Daniel Castro
Daniel Castro is a Senior Analyst with the Information Technology and Innovation Foundation and Director of the Center for Data Innovation. Mr. Castro writes and speaks on a variety of issues related to information technology and internet policy, including privacy, security, intellectual property, internet governance, e-government, and accessibility for people with disabilities. His work has been quoted and cited in numerous media outlets, including The Washington Post, The Wall Street Journal, NPR, USA Today, Bloomberg News, and Businessweek. In 2013, Mr. Castro was named to FedScoop's list of "Top 25 most influential people under 40 in government and tech."

Mr. Castro worked as an IT analyst at the Government Accountability Office (GAO) where he audited IT security and management controls at various government agencies. He contributed to GAO reports on the state of information security at a variety of federal agencies, including the Securities and Exchange Commission (SEC) and the Federal Deposit Insurance Corporation (FDIC). In addition, Mr. Castro was a Visiting Scientist at the Software Engineering Institute (SEI) in Pittsburgh, Pennsylvania where he developed virtual training simulations to provide clients with hands-on training of the latest information security tools.

He has a B.S. in Foreign Service from Georgetown University and an M.S. in Information Security Technology and Management from Carnegie Mellon University.

Bob J. Nash
Bob has over 40 years of experience in the areas of public management, development finance, philanthropy, community development banking, economic development, public policy, housing, crisis management, and recruitment of managers. Mr. Nash was an assistant to President Clinton and Director of Presidential Personnel at the White House from 1995-2001. Bob was the Under Secretary for Small Community and Rural Development for the US Department of Agriculture and is a graduate from Howard University, with a masters in Urban Studies.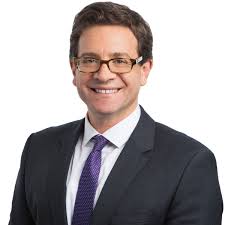 Julian E. Zelizer
Julian E. Zelizer is currently a professor of history and public affairs at Princeton University He has received fellowships from the Brookings Institution, the Guggenheim Foundation, and the Russell Sage Foundation, and has been one of the pioneers in the revival of American political history. Julian E. Zelizer is the author of Taxing America: Wilbur D. Mills, Congress, and the State, 1945-1975 (1998), On Capitol Hill: The Struggle to Reform Congress and its Consequences, 1948-2000 (2004), Arsenal of Democracy: The Politics of National Security—From World War II to the War on Terrorism (2010),Jimmy Carter (2010), and Conservatives in Power: The Reagan Years, 1981-1989 (2010) and Governing America: The Revival of Political History.

In addition to his scholarly articles and book chapters, Zelizer is a frequent commentator in the international and national media on political history and contemporary politics. He has published over five hundred op-eds, including his weekly column on CNN.Com. The History News Network recently named Professor Zelizer as one of the top young historians in the country.
Brigette Hunley
Brigette Hunley has over 15 years experience in Technology and the Democratic Party. She is the current elected Chair of the Solano County Democratic Central Committee; is the current elected Chair of the CDP Computer and Internet Caucus; serves as an appointed member of the State of California Ed Tech Task Force, serves on the Resolutions Committee of the CDP, is the elected AD 11 E-Board Rep, is a Truman National Security Partner, is one the co-founders and founding President of the Solano Women's Democratic Club, was the Regional Director for Northern California, Steve Westly for Governor Campaign; co-chair and co-founder of the California Democratic Leadership Network, an organization that promotes state wide candidates; co-chair of the Hillary Clinton Network. She also serves on the advisory board of SF Tech Dems. She organized and hosted the first Democratic Science & Technology Summit at Stanford University. In 2011 she was honored to be the youngest woman to win the Wyman Riley lifetime achievement award from the SCDCC.

Lawrence Rosen
Lawrence Rosen is both an attorney and a computer specialist. He is founding partner of Rosenlaw & Einschlag, a law firm that specializes in intellectual property protection, licensing and business transactions for software technology. Larry served for many years as general counsel of the non-profit Open Source Initiative (OSI). He currently advises many open source companies and non-profit open source projects, including as member (and former board member) of the Apache Software Foundation and the Open Web Foundation. Larry's book, Open Source Licensing: Software Freedom and Intellectual Property Law, was published by Prentice Hall in 2004. He also taught Open Source Law at Stanford Law School. Larry often publishes and speaks around the world on open source and intellectual property issues.

Kellye Pinkleton
Kellye Pinkleton has worked in the private, public, political and non-profit sectors using her passion,extensive experience and knowledge of diverse populations and community organizations to bring about positive change, particularly to underserved communities.

An active community member and passionate, driven advocate, she engages in many issue-driven campaigns and social justice causes.From 2007 to 2011, Kellye served as the Director of the Voting Rights Institute under Ohio Secretary of State Brunner .Following her service to Ohio, Ms. Pinkleton served as the Political Director of Fair Elections Ohio.

Alec Bash
Alec has been San Francisco Voter Registration Coordinator and is past President of DemocracyAction. During its six years it was San Francisco's only Democratic Club focused solely on national politics. Alec was the Waterfront Planner - Special Projects for the Port of San Francisco (1997 – 2001) & the Deputy Assistant Director for San Francisco's Department of City Planning (1971 – 1997).


Elizabeth Bergman
Elizabeth Bergman is an Assistant Professor of Political Science at Cal State East Bay and a Visiting Scholar at Stanford University's Center for Comparative Studies in Race and Ethnicity. Her work is focused primarily on access to the instruments of democracy and she has published work on voter access, vote-by-mail and electoral reform. She is a recognized expert on voter information, especially as relates to young, low income and minority voters, and has consulted with California counties on implementing electronic and interactive versions of ballot pamphlets. Her previous work has been funded by the US Election Assistance Commission and the Pew Center for the States and has appeared in Legislative Studies Quarterly, the Election Law Journal and the California Journal of Politics and Policy.

Bergman is also a permanent faculty affiliate of the Project for an Informed Electorate at Sacramento State University. Links to her current research are available at: http://www.csus.edu/ssis/pie/research.html

Leslie R. Wolfe, Ph.D.
Dr. Leslie R. Wolfe is President of the Center for Women Policy Studies. Founded in 1972, the Center was the first national policy institute to address the impact of public policy on women. The Center's mission today is what it was at its founding – to promote women's human rights through enlightened public policy.

Before joining the Center in 1987, Dr. Wolfe served as: Director of the Women's Educational Equity Act (WEEA) Program in the U.S. Department of Education; Director of the Project on Equal Education Rights (PEER); Deputy Director of the Women's Rights Program at the U.S. Commission on Civil Rights; and Special Assistant to the Assistant Secretary for Education in the former Department of Health, Education and Welfare.

Dr. Wolfe has served on the Boards of Directors of Women's Policy, Inc., the U.S. Committee for UNIFEM, the National Council for Research on Women, the Montgomery County, MD Commission on Women, the Board of Trustees of Montgomery Community College (Montgomery County, MD), and the Policy Advisory Board of the Disability Rights Education and Defense Fund; she also has served as chair of the National Coalition for Women and Girls in Education.